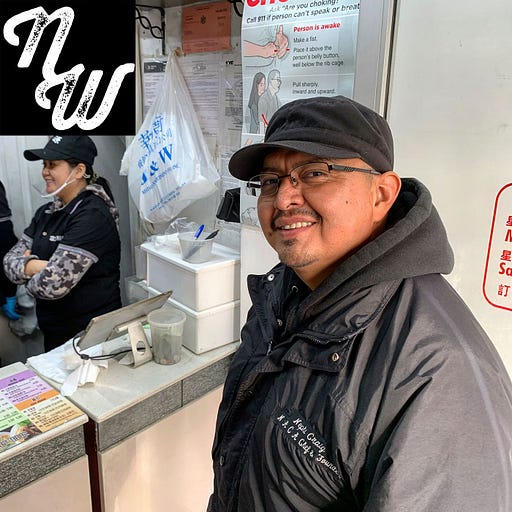 Apr 28, 2021 • 1HR 20M
Episode #2: Nephi Craig
The New Worlder podcast explores the world of food and travel in the Americas and beyond. Hosted by James Beard nominated writer Nicholas Gill, each episode features a long form interview with chefs, conservationists, scientists, farmers, writers, foragers, and more.
Nephi Craig is the visionary Apache chef behind Café Gozhóó, a restaurant and nutritional recovery program, in Whiteriver, Arizona. He speaks with host Nicholas Gill about growing up on the rez, decolonization, the WuTang Clan, native foods, fine dining, and self care.
Listen to this episode with a 7-day free trial
Subscribe to New Worlder to listen to this post and get 7 days of free access to the full post archives.